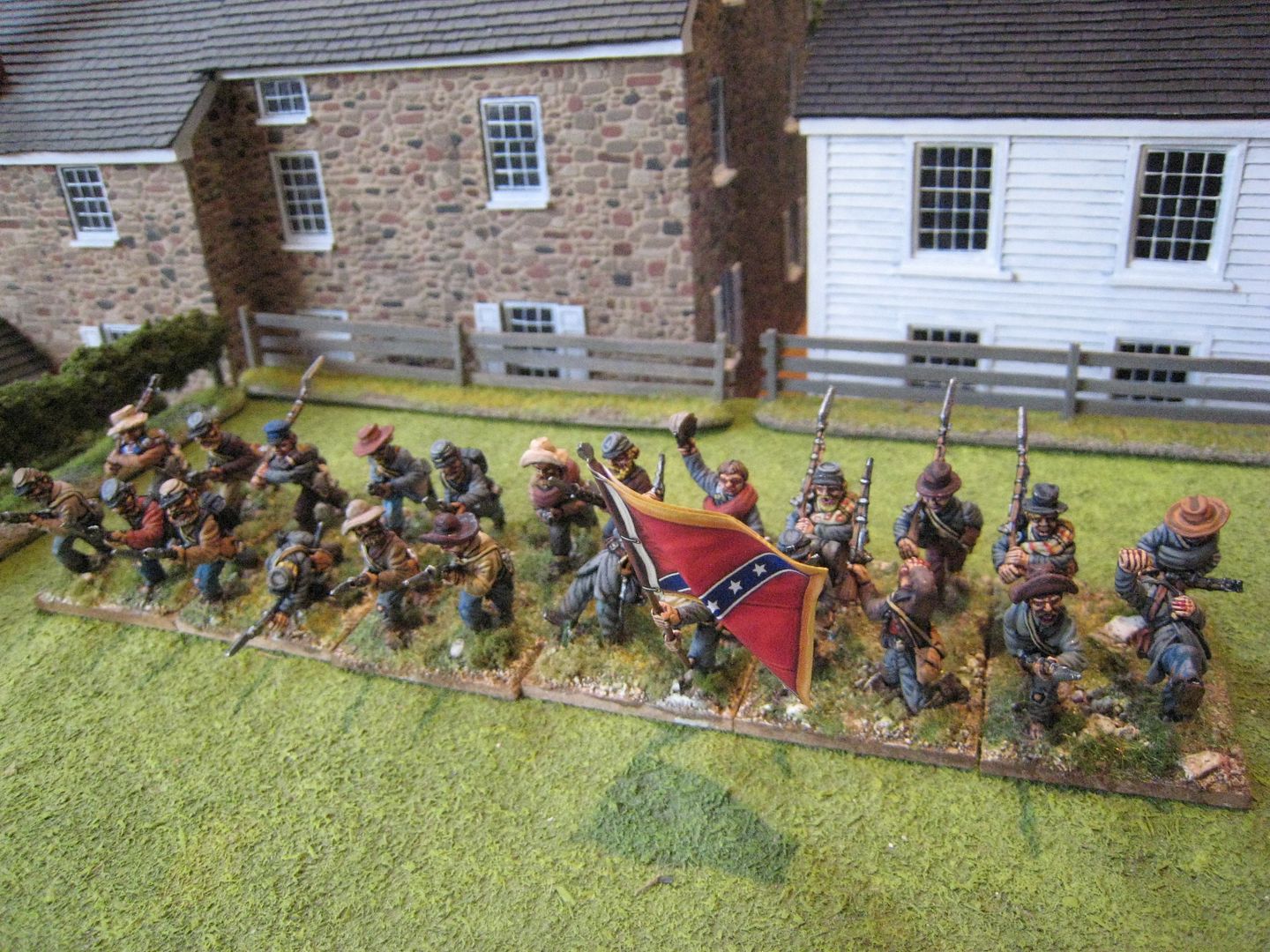 The 2nd Virginia Volunteer Infantry Regiment was raised in Charles Town, West Virginia in April 1861. It was a founding regiment of the "Stonewall Brigade". The 2nd Virginia fought at Bull Run and participated in many of the famous engagements of the Army of Northern Virginia: Jackson's Valley Campaign, the Seven Days' Battles, Fredericksburg, Chancellorsville, Early's Shenandoah campaign of 1864 and the Appomattox campaign. At Gettysburg the Stonewall Brigade was in Johnson's division in Ewell's II Corps and attacked Culp's Hill on the second and third days of the battle. Apparently Private John Wesley Culp was in the 2nd Virginia and he was killed close to his uncle's farm on the hill that bore his family's name.
The 2nd Virginia features in the following "Guns of Gettysburg" Jackson scenarios: Kernstown (16 figures), Port Republic (12), Front Royal (24) and First Winchester (24). Most, if not all, of these figures are the product of my 2012 Dixon ACW splurge. I copied a couple of more complicated blanket roll designs from some Don Troiani paintings. It was while putting this unit together that I realised I was painting too many light blue trousers (or "pants", as I think Americans call them), which I gather weren't actually worn much by Confederate infantry. I do like the dynamic feel of this unit - the Dixon range at its best.
24 figures. Painted May-July 2012. Flag by GMB.