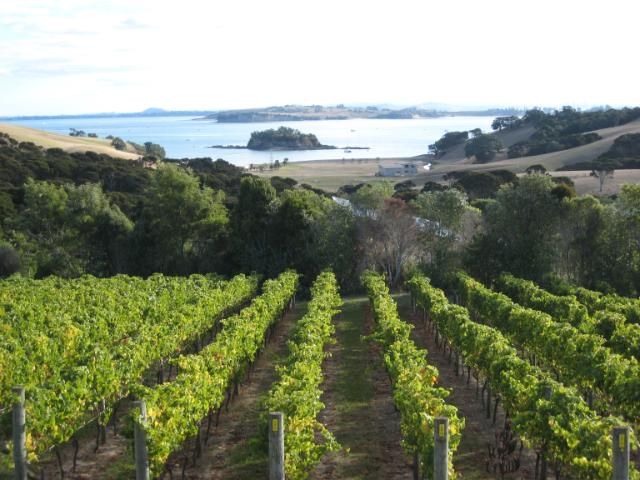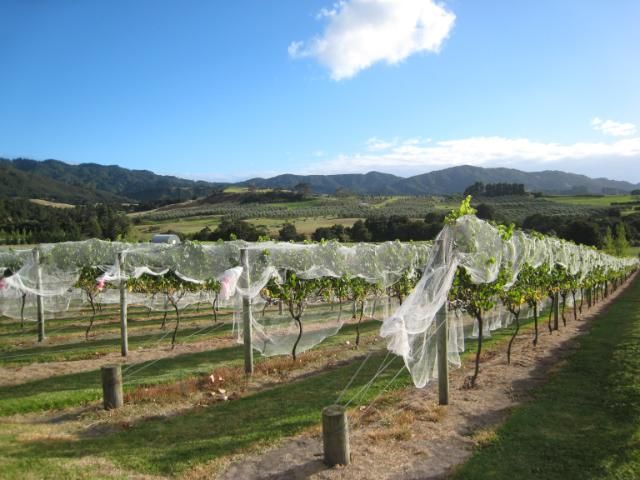 ...and feeling the strain of trying to turn a 4 month-old baby back from NZ time onto UK time. Little Hugo did very well on the long flights out and back, only seriously losing his rag a couple of times on each trip. I can't really recommend taking a baby on a 26-hour flight, but Hugo was far better behaved than we expected and drew admiring comments from both passengers and cabin crew for his almost-invisible presence. Mind you, the cost to his parents of keeping him quiet was almost total attention during the entire trip (especially from the Kiwi, bless her).
After the obligatory 10 days' stay with Hugo's grandparents in Tauranga (and we were touched that several other members of the
whanau
had travelled from remote parts of the country to meet their new relative) we headed up to the area north of Auckland, the first time either of us had visited this part of North Island. We worked our way through the wineries of Kumeu, Henderson and Matakana, slowly drove up the west coast through kauri forests and then spent a few days in the Bay of Islands. This part of NZ is arguably the most "historical", in that it saw the first European settlements and some of the heaviest fighting between Maori and
pakeha
. Unfortunately we didn't manage to vist any of the surviving
pa
in the area, but I will add a post on the things of interest that we did see in a day or two.
As always with any visit to New Zealand, the food and wine were excellent; a strict diet is now in force for the foreseeable future. We enjoyed drinking up some of the wine we had left maturing at the in-laws' during our previous trips and during the course of our vineyard visits we tasted NZ's only carmenere, it's most northerly-grown sauvignon blanc, it's only chambourcins and it's pinotages (I didn't even know NZ made pinotage). In total we visited 19 wineries and my tastings notebook tells me that I drank (as opposed to tasted, so I had at least one full glass of) 115 different wines during the holiday.
Unfortunately I have only one liver, so I'm going to be on the wagon for a wee while now. But for those who are interested in such things, wine highlights were as follows: Peregrine Riesling 2005; Nga Waka Pinot Noir 2006 (you have to be very careful how you pronounce "Nga Waka"); Te Mata "Coleraine" 2005; Clifford Bay Sauvignon Blanc 2008; Mills Reef "Elspeth" Chardonnay 2008; Trinity Hill Noble Viognier 2008 (thanks, Kerry!); Millton Opou Vineyard Chardonnay 2006; Morton Estate Brut 2000; Sacred Hill "Riflemans" Chardonnay 2006; Martinborough Vineyard Pinot Noir 2004; Cloudy Bay Pinot Gris 2008; West Brook Gewurztraminer 2009; Marsden "Black Rocks" Chardonnay 2008; Marsden Pinotage 2006; Seresin Chardonnay 2007; Lochiel Estate Chardonnay 2008; Cable Bay Reserve Pinot Noir 2007; Villa Maria Ihumatao Vineyard Verdelho 2008. Emirates Airlines deserve a mention for selecting the rather yummy Eroica Riesling 2007 from Washington state.