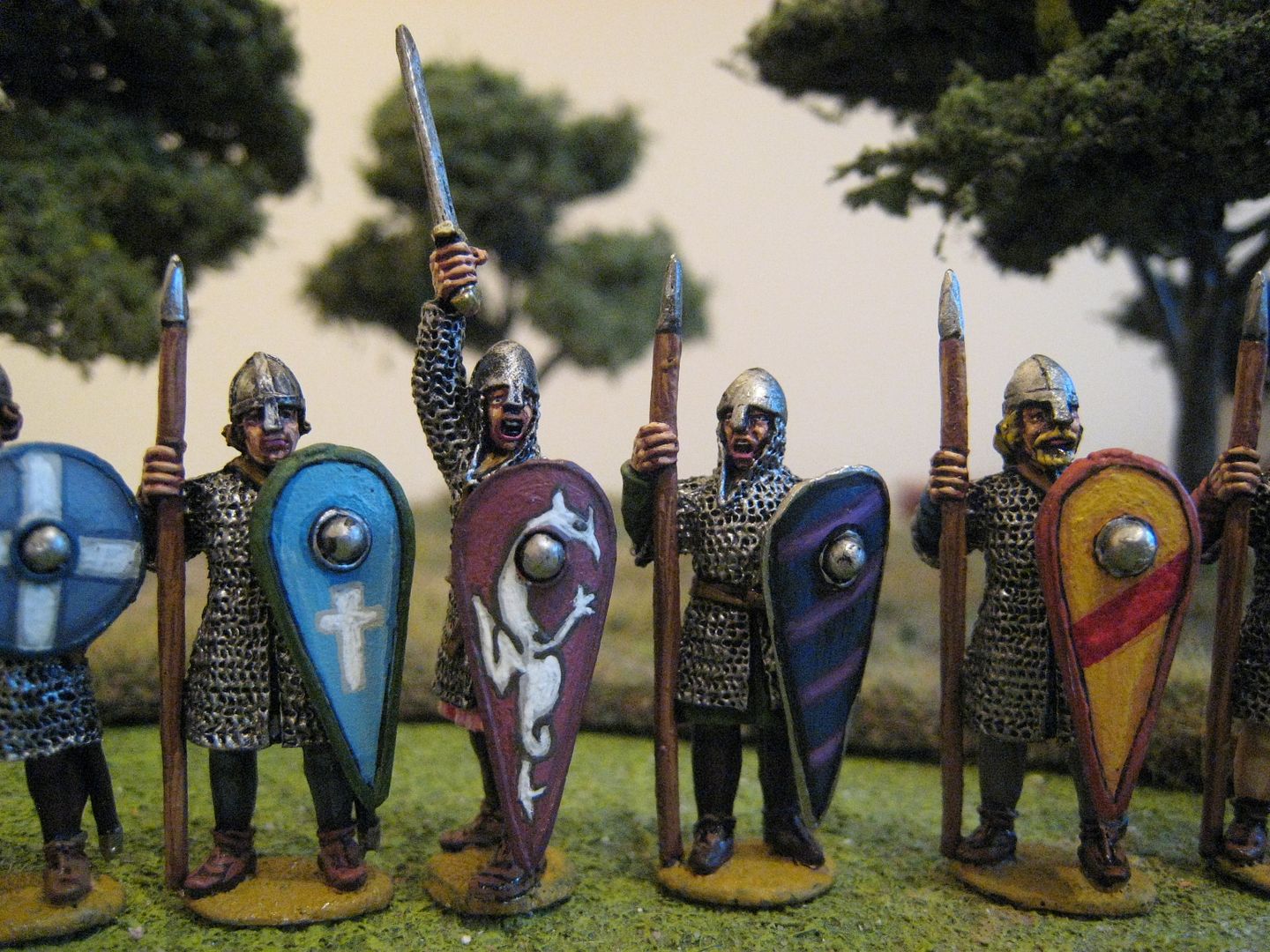 I'm a bit behind with my basing and have been rather remiss with taking photos of completed stuff. Tomorrow I'll post the second half of my First Carlist War BAL Rifles Corps, which I painted weeks ago but then forgot about. Towards the end of the week I should have Prince Rupert's Foote finished and some AWI British infantry. In the meantime, I must post pics of the huge FCW game I had with the Perries a while back. I've undercoated some AWI Perry Iroquois figures, and if I can drag myself out of bed at 6am next week I'm hoping to polish those off fairly quickly by squeezing in more early morning painting time.
In the meantime, here are the first figures in what may or may not develop into a new project - the First Crusade. I've always admired the range Michael Perry has produced for this period, which has lots of exotic troop types and many beautiful sculpts. NZ wargaming friend "Valleyboy" has been posting pics of his beautiful Islamic forces (see
here
) and I've just finished reading Thomas Asbridge's entertaining "new history" of the war, so inspiration is running high at the moment. The First Crusade itself did not have many pitched battles, but the period is ripe for "what ifs" and last week I found myself ordering a few packs. We'll see where it goes - I think I need a couple of periods to work on which don't require that much effort; the figures here were painted during the course of 2 evenings, much more quickly than usual horse and musket fare (1880s Sudan is my other slow-burning "easy painting period"). I've even written down a plan of sorts of what each army might consist of - the first time I've actually done this. So who knows - as with the ECW, we'll just have to see where it goes. I suspect the most difficult part of the project, which may in fact sink it, will be finding a set of rules that I like.