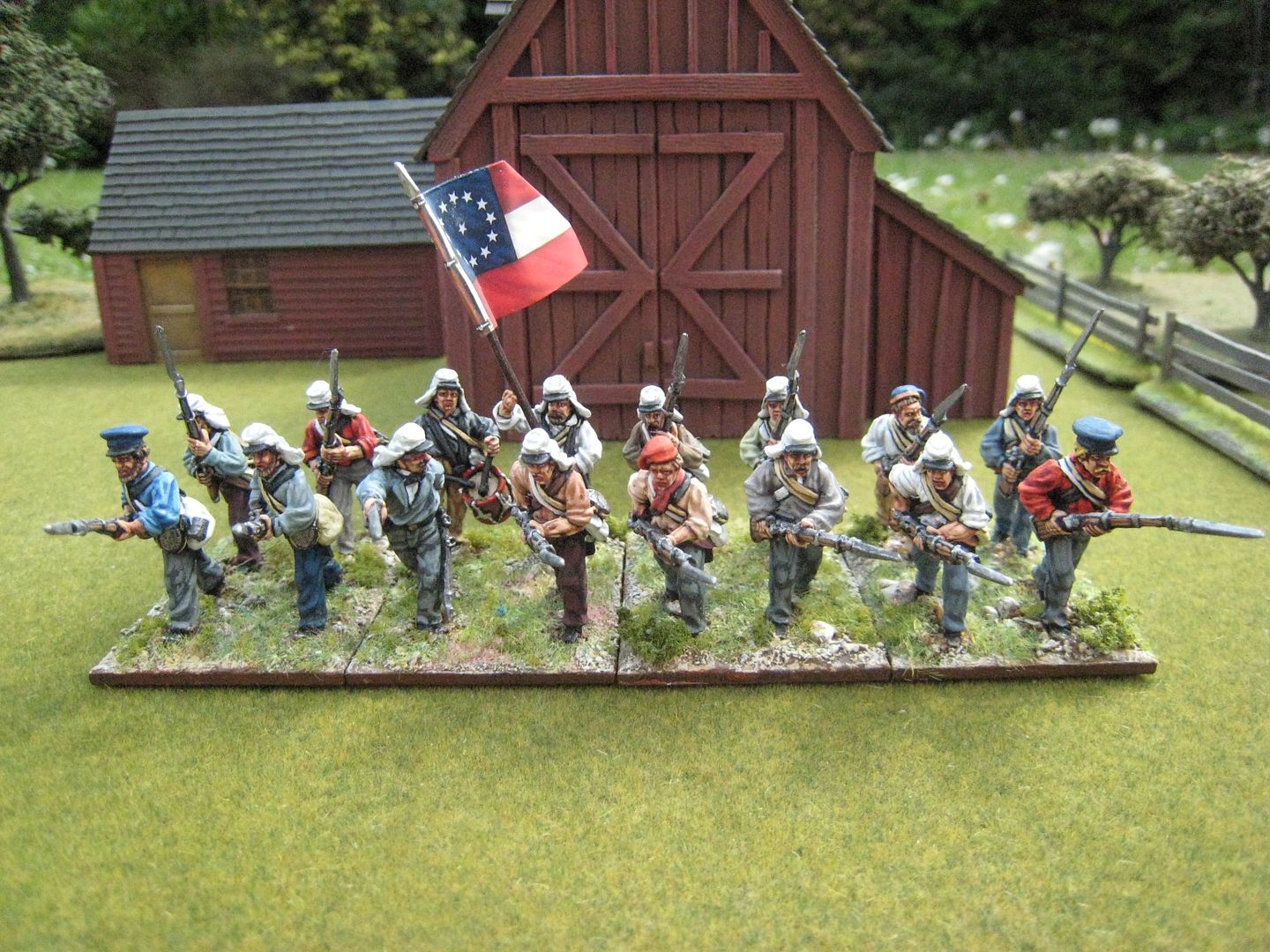 Picking up as if nothing has happened....this is my second unit of 1861 Rebs, again intended as part of the Stonewall Brigade. The figures are from the same Perry Miniatures packs as my previous unit, but with the other half of the figures from the command pack. The Perries are releasing more ACW packs now, after a bit of a hiatus. I recall them announcing some time ago that more "Bull Run" packs were in the works, and they have just released Rebs in frock coats and hats. So maybe I'll get around to painting some of those figures at some stage.
Apologies for the delay of 5 weeks since my last post. Various things pretty much "fell off a cliff", to be honest (including the obvious recent events). However, I'll post more regularly now and I have some interesting AWI things to follow my final ACW post which I'll add tomorrow. Happy Independence Day, everyone!
16 figures. Painted December 2012-January 2013. Flag by GMB.