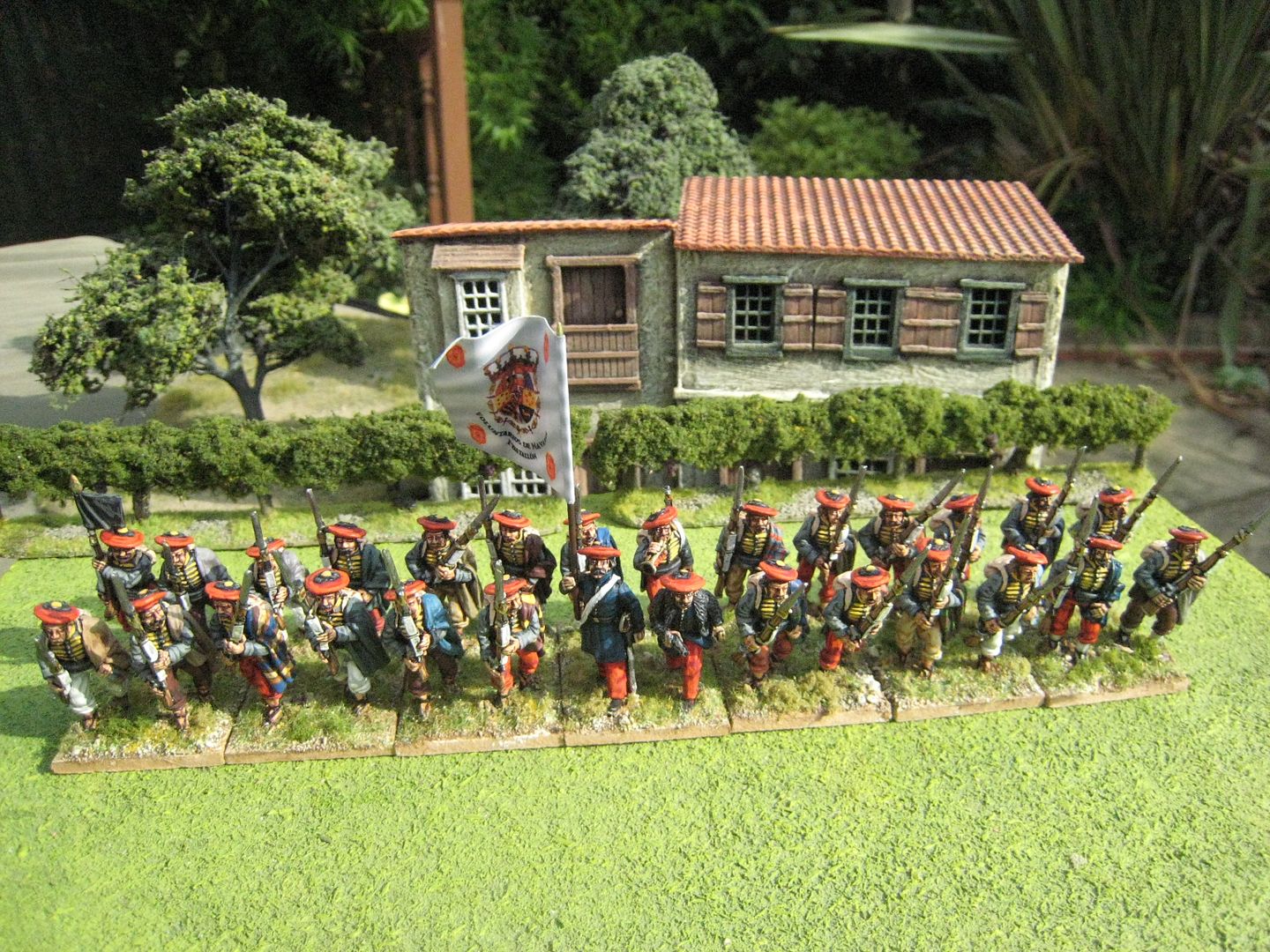 The Basque country of north eastern Spain was a fertile recruiting ground for the Carlist cause. The area enjoyed the autonomy of remoteness and was traditional in outlook - its inhabitants were conservatives and natural Carlist supporters.
The province of Navarre provided a dozen battalions to the Carlist northern army and a battalion of "Guides". The Guides of Navarre appear to have been essentially elite light infantry. They took part in the battle of Oriamendi in March 1837 and then the Royal Expedition into central Spain in May.
28 figures. Painted January to March 2012. Flag from Adolfo Ramos.