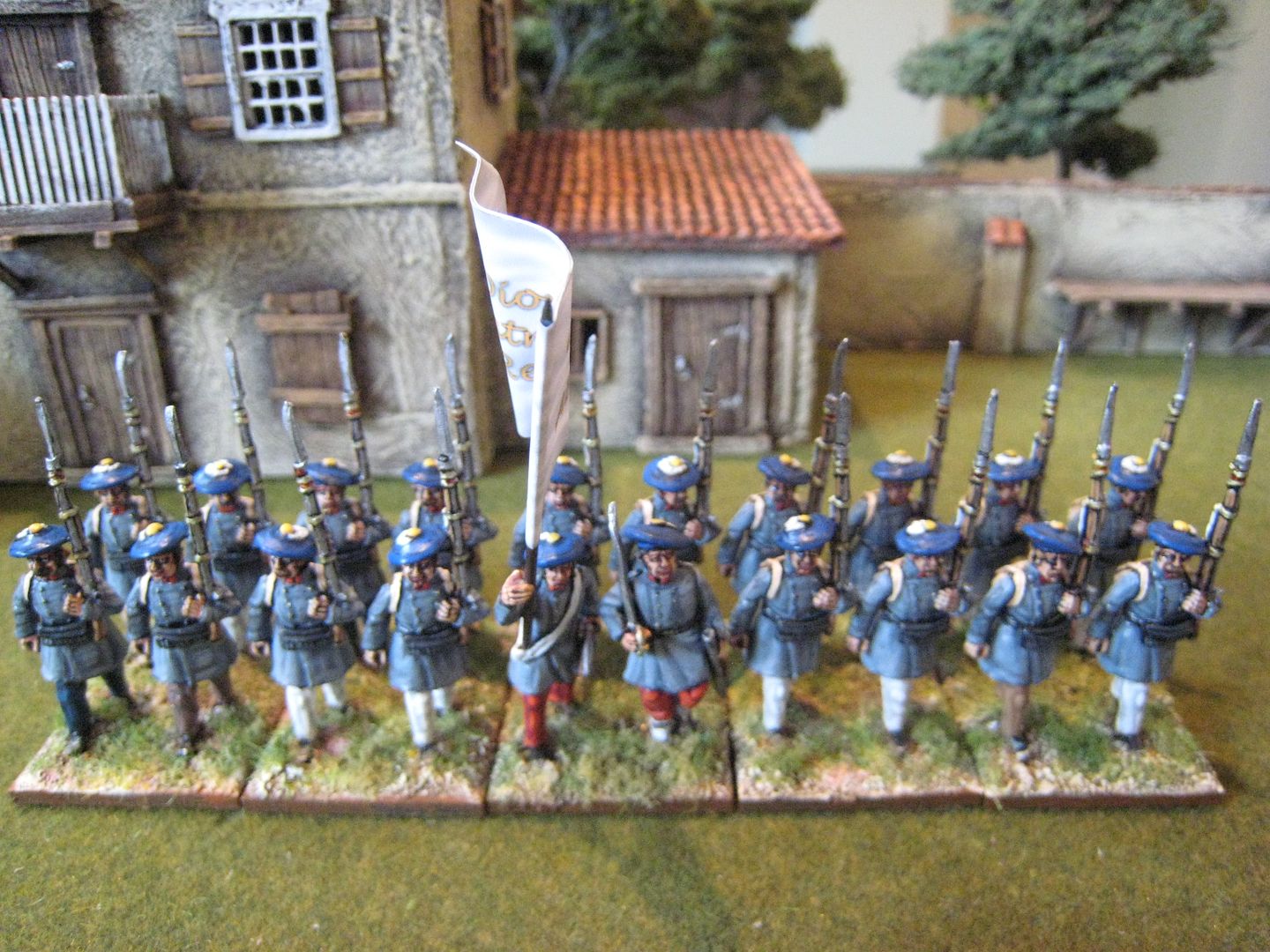 This is my third full battalion of Carlist troops, the second from the Basque province of Guipuzcoa. The background to these troops is explained in my post on the first battalion,
here
. Carlists in frock coats gives you various options, from the dark blue of the Tortosa province battalions to the standard grey of Carlist armies. I wanted to add to my Guipuzcoa force as the orbats I've been looking at for the northern campaigns require 4-5 battalions of such troops. Frock coats worn by these units seems to have been pretty much the same colours as the greatcoats - so that's what I did here. It's acurate, but not particularly colourful. The "colour" in the Carlist armies comes from irregular and newly raised troops in civilian clothes and cavalry; some of the latter will appear here soon.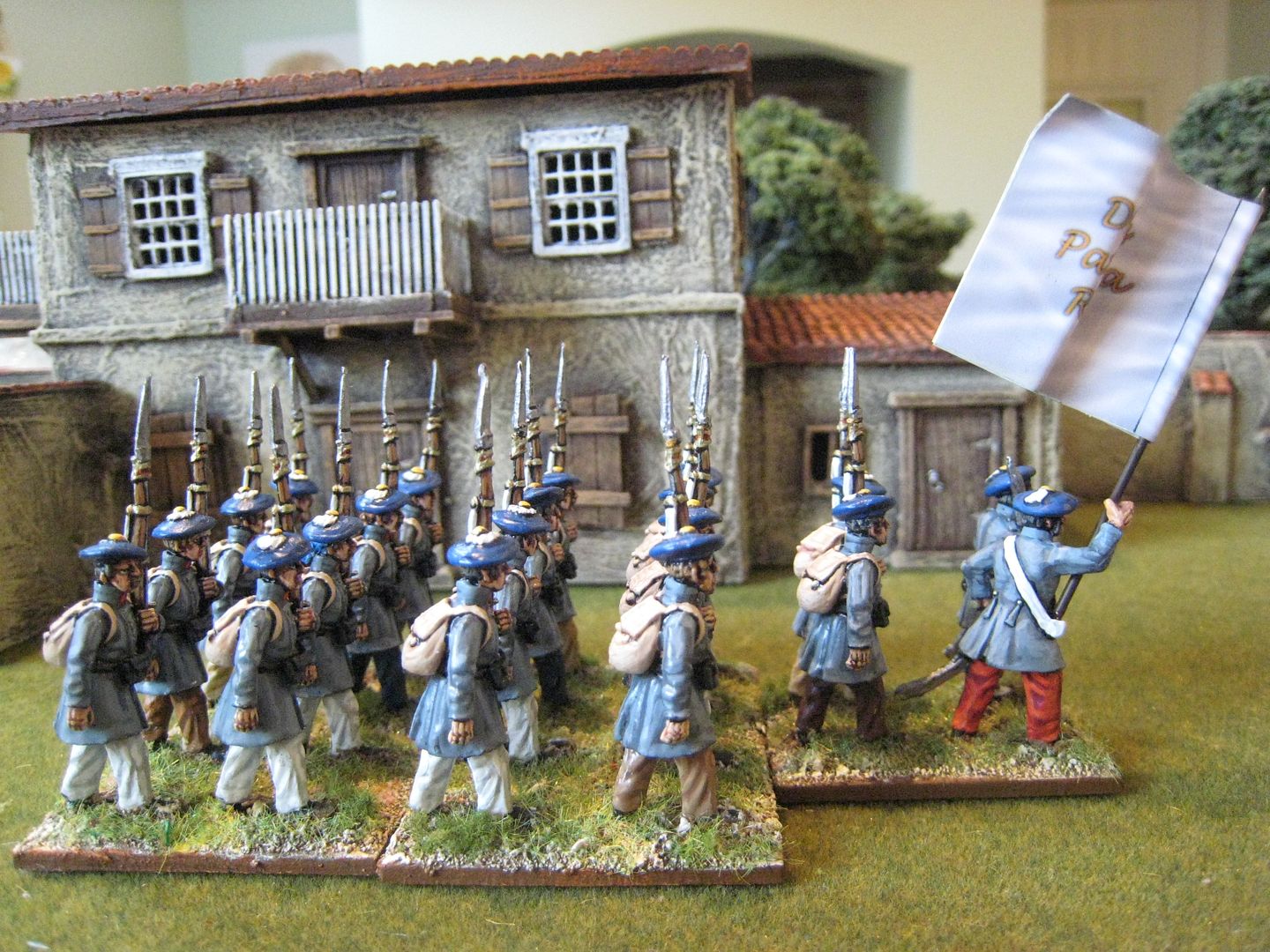 I painted these in much the same way as the first battalion. The trousers wuld have been white in the summer and red in the winter, but I wanted to mix things up to indicate troops with a variety of clothing ans some civilian brown trousers too. Nicely sculpted figures; very quick and easy to paint. The buildings in the background are by Paul Darnell/Touching History.
Next up - the French Foreign Legion!
20 figures. Painted February/March 2012. Flag by Adolfo Ramos.