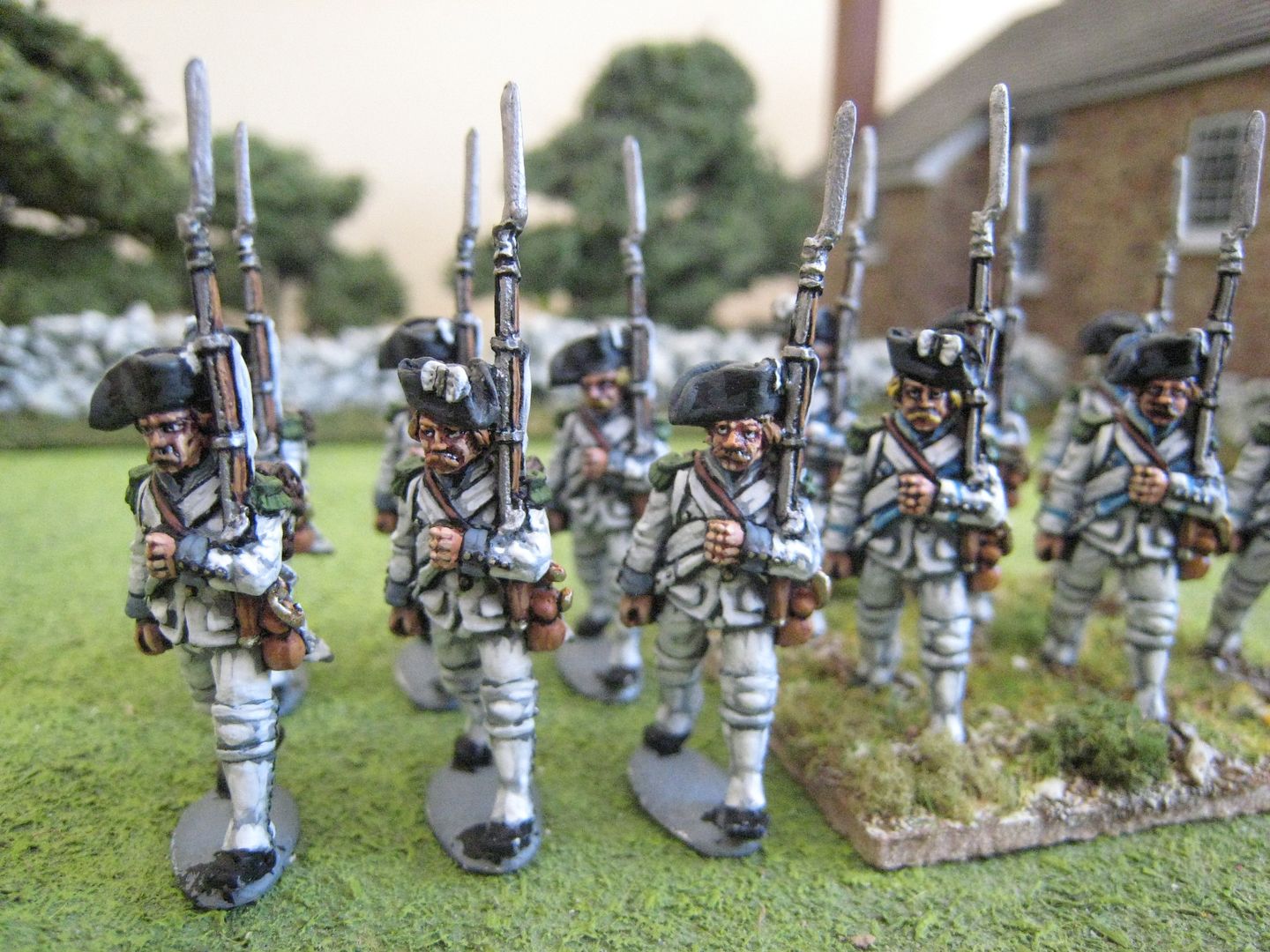 ...for the lack of posts recently. I've been hit by the joint effect of a very busy period at work and the need to empty the house prior to it being put on the market. That has now happened and each weekend is now spent travelling around Essex looking at houses, so eroding further on painting and posting time. Tidying-up the house led to the decision about what to do with all my painting stuff: do I put it away completely, or have the essentials only, or stand proud and keep everything out? I realised that I could empty the drawers of my desk and stick most of my paints in them - no longer are they standing on the floor and window-sills in a variety of grubby boxes and I'm much happier for it. Most of the lead-pile is now in storage, and much else besides. Sorting through heaps of boxes filled with figures and various bits and bobs was also wuite cathartic. I have found figures that have been half or part-painted for years and I'm going to finish these off over the next few weeks. I once tried to include at least one such figure in each painting batch but that plan didn't survive more than a week or so. This time I will try harder. Anyway, viewers of the house can't mind my residual painting stuff too much since we had out first offer today, and the house only went on the market last Thursday.
Above is a wip shot of the AWI French chasseur unit I am slowly working on. I'm exactly half-way through, with 12 figures completed. This week I'm painting 8 Eureka Revolutionary Wars French figures as chasseur skirmishers. The Gatinois regiment has now been photographed and I'll try to post on that later this week, together with the 15mm stuff. Below are "before and after" photos of my painting desk!
Finally - a big "Happy 4th of July" to all my American friends, followers and readers!