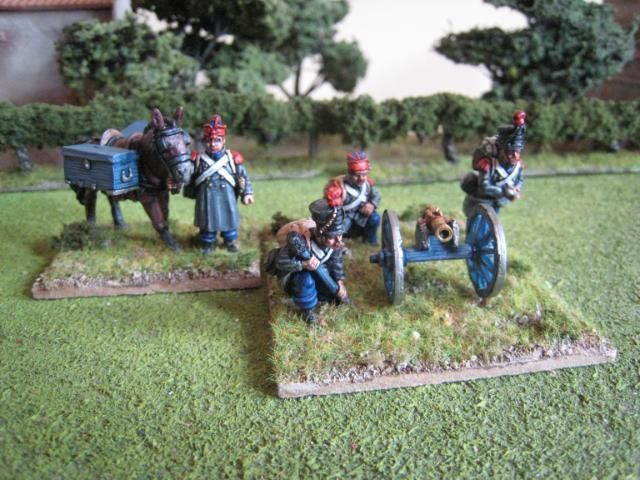 Both sides in the First Carlist War were forced to use small mule-carried mountain guns in the wild country of the Basque region. These seem to have been 3 or 4 inch guns and artillery of this size found extensive employment in later 19th and early 20th century "colonial" expeditions - I think the Firepower Museum in Woolwich has some examples of such weapons that were used by the British Army in India and Afghanistan. This Perry Miniatures pack gives you the option of using a 3" or 4" howitzer barrel; I opted for the former, although it seems that the majority of mountain guns were howitzers.
The crew here is dressed in standard foot artillery uniforms under grey greatcoats. This is the first time I've painted a mule, and just used the Foundry "Bay Brown" palette with a bit of extra highlighting. The woodwork on the gun and ammunition boxes was painted with the Foundry "British Blue Grey" palette (no.75). Not much more to add, really!
Painted September 2009.