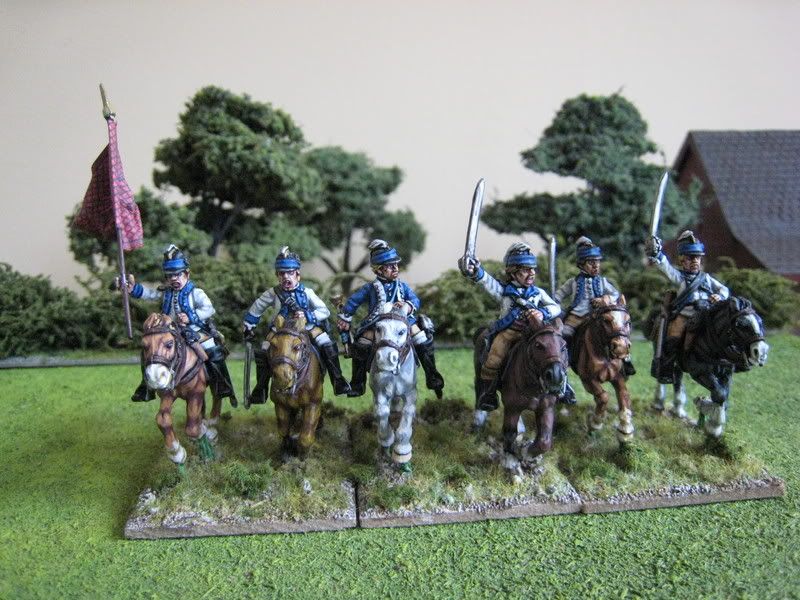 The 3rd Regiment of Light Dragoons was raised in January 1777 by Colonel George Baylor, who had previously been an aide-de-camp of Washington's. The regiment seems to have been engaged at Brandywine and Monmouth, before moving to the southern theatre at the end of 1779. By that stage command of the regiment had been given to William Washington, cousin of the army's commander in chief and only 26 at the time (Baylor had been captured). It was in the South that the regiment won most of its fame. It bested the 17th Light Dragoons at Cowpens and charged the British Foot Guards at Guilford Courthouse. There is an excellent re-enactors site
here
.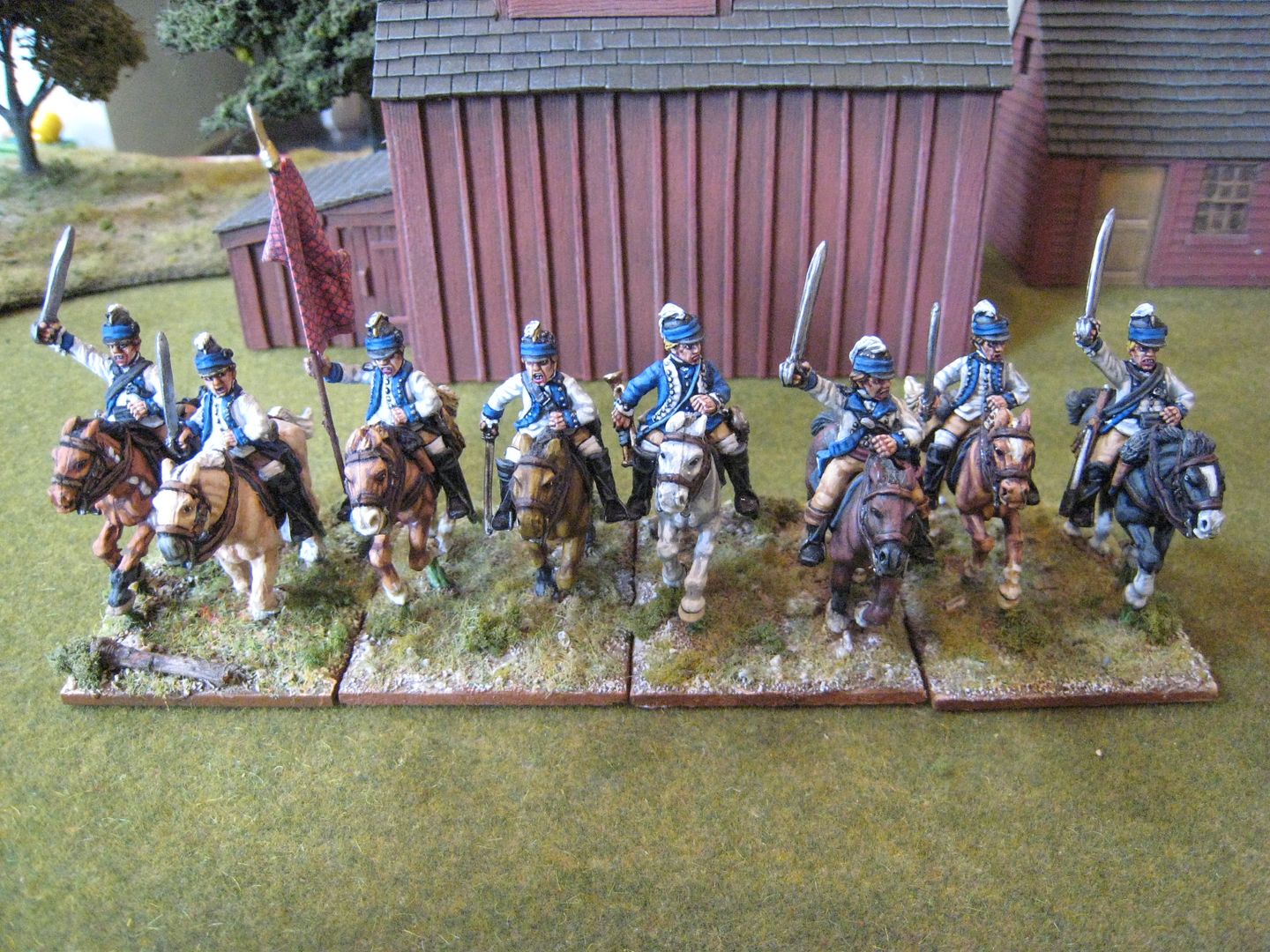 I have had 4 packs of Foundry light dragoons sitting under my desk at work for what must be at least two years. When Henry Hyde, editor of
Battlegames
magazine, asked me if I could take some photos of a Guilford Courthouse set-up I realised that I had no American cavalry at all and so decided to paint up a unit as soon as possible. The 3rd was an obvious choice as it is the regiment that features most regularly in "British Grenadier" scenarios (4 figures for Guilford Courthouse, 6 for Hobkirk's Hill and then 8 figures combined with the 1st Dragoons for Eutaw Springs and Cowpens). It is also the only cavalry regiment I had a flag for - "Flag Dude" make a simple red design that seems to have been carried by the regiment at some stage. Research suggested some uncertainty as to the exact shade of blue for the coat facings - Mollo suggests sky blue (although the text makes clear that this is an officer's uniform) whilst Troiani and others suggest a darker, "medium" blue. I began with sky blue but in the end went with Troiani because the trumpeter, with reverse colours, just looked so odd. All that's left of the original sky blue colour is the musician's trumpet cord.
6 figures. Painted February 2008. Flag from Flag Dude.
UPDATE: a further 2 figures were added in April 2017 to take the unit up to 8 figures for the Indian Field scenario (as per the photo above).