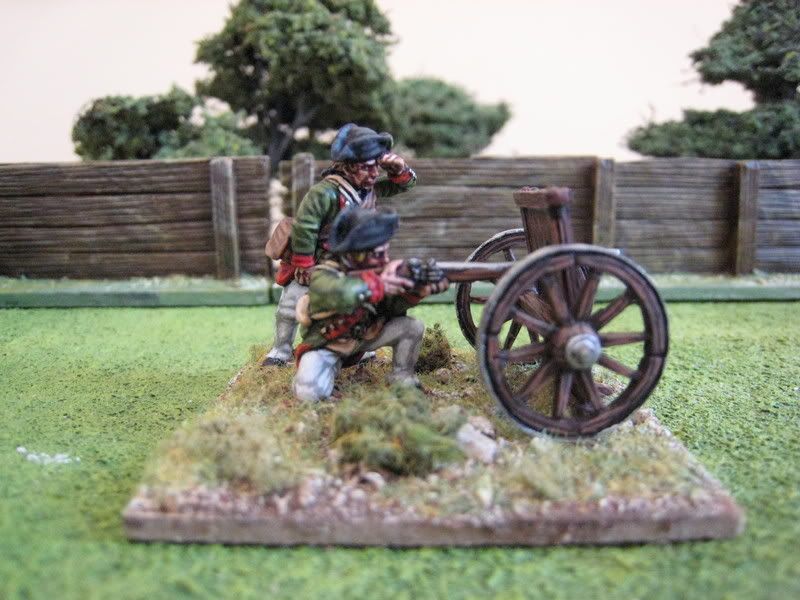 Perry Miniatures recently released a pack of two "amusettes" with Hessian jaeger "crews". Rodney Atwood's "The Hessians" doesn't seem to mention the amusettes specifically but there are various references to jaegers being involved in ford and river crossings, at which I understand the amusette was used. The jeager uniform was painted using the Foundry "Phlegm Green" palette.
This morning I am heading off to the "Whiff of Grapeshot" show at Woolwich's Royal Artillery Museum, which I have never visited before. Touching History have an AWI game and if my camera battery holds up I will take some photos for posting later tonight or tomorrow. I have also taken photos of some American generals and a powder cart that I have recently painted for posting next week. On the painting front, I have had a "mini-slump". The 10th Virginia Regiment is almost finished, as is the first base of my ECW "Newcastle's Whitecoats" unit. I might put a pic up of the latter once the pikes have been added.
4 figures. Painted July 2007.