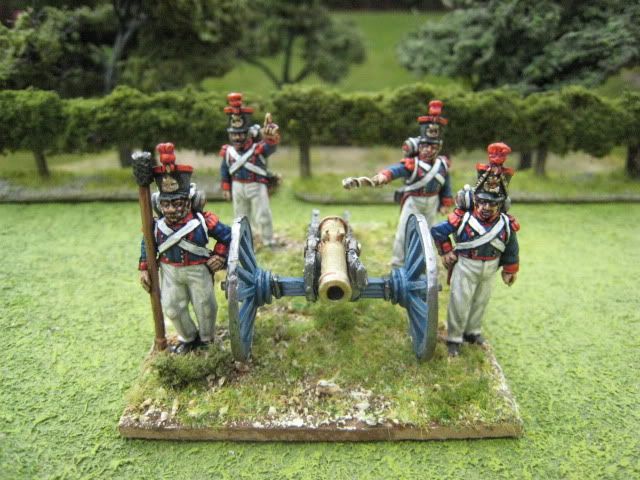 This is the Perry Miniatures Isabelino foot artillery pack. The Isabelino side in the First Carlist War had the benefit of the army's regular artillery units. The Carlists had to build their artillery capability from scratch. Neither side seems to have deployed artillery in large numbers, at least outside of sieges. I expect I'll add to this pack by painting a couple of others, but that's probably all I will need given the mountain gun packs and BAL artillery I have already completed. The uniform is the standard "turqui" blue tunic and white summer trousers. The Cairns/Perry book has artillerymen in turqui trousers but I decided to follow El Mercenario on the Perry website by putting the men in white trousers. The gun was painted with the Foundry "British Blue Grey 75" palette.
PS My problems with photobucket and vanishing photos are now hopefully at an end, and my "Pro" subscription will run for another 2 years. In summary, I couldn't renew my subscription until my existing automatic renewal was cancelled, and that was something photobucket had to action themselves. Anyway, all seems resolved so I'm looking forward to lots of blogging in the next few weeks.
4 figures. Painted December 2011.