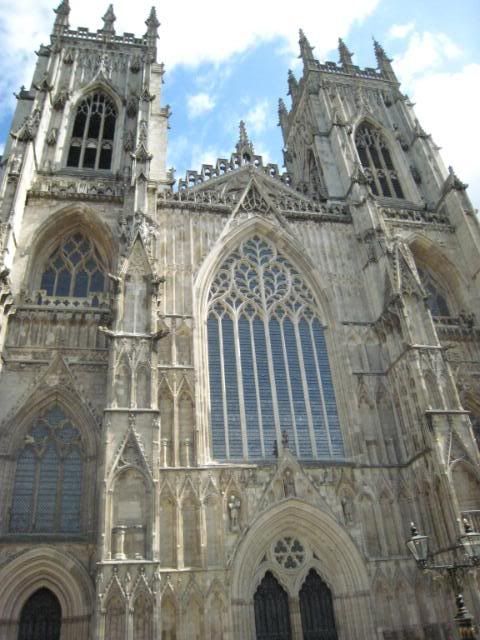 The Kiwi had wanted to visit York for some time and, whilst I'm generally wary of travelling to England's northern wastes, I had never been there myself so was quite up for it. We arrived at lunchtime on Friday, after what seemed like a ridiculously short (and stress-free) train journey, and left late afternoon on Sunday, so we had a decent amount of time to look around. York is a quite beautiful city, full of historic buildings and medieval streets. It's castle was largely demolished but it retains much of its medieval walls and most of the gates. It also has the rather spectacular York Minster, one of Europe's largest Gothic cathedrals and which was built on the site of the old Roman basilica (part of the foundations of which can be seen in the crypt). York itself is bursting with history: the Roman and Viking capital of northern England; where Constantine was proclaimed Emperor in 306 AD; birthplace of Guy Fawkes; besieged by the Parliamentarians under Sir Thomas Fairfax in the Civil War.
I'm going to post separately on the city's regimental museum, but here are some photos of other military memorabilia. First, some ECW bit and bobs: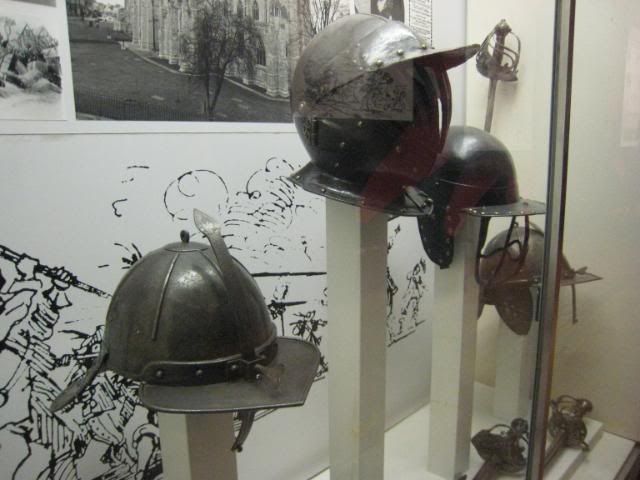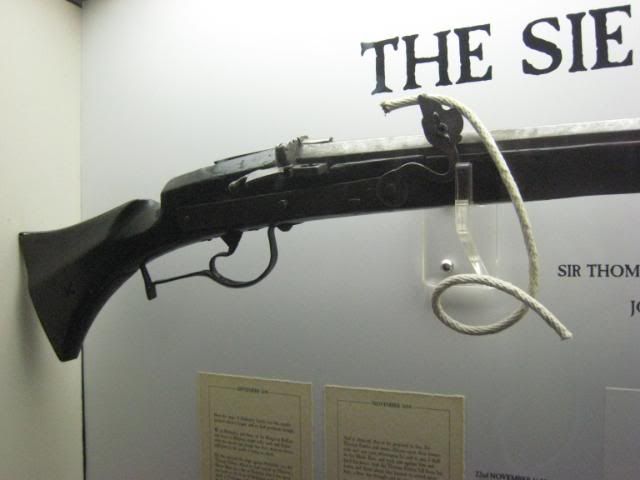 Sir Thomas Fairfax's buff coat (or at least one of them):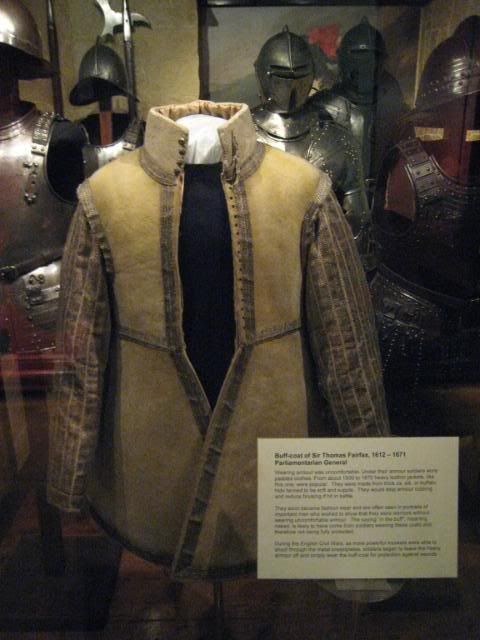 A reconstructed "Gentlemen's Outfitters" from Victorian times in the Castle Museum. This shop proudly advertised that it could meet all the needs of one of her Majesty's officers or a gentleman about to embark on an "overseas expedition". The second picture shows what's wrong with modern outfitters, i.e. their inability to sell you the latest side-arms.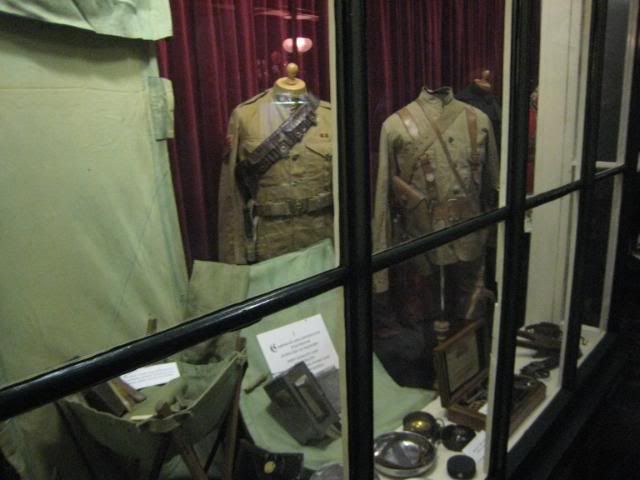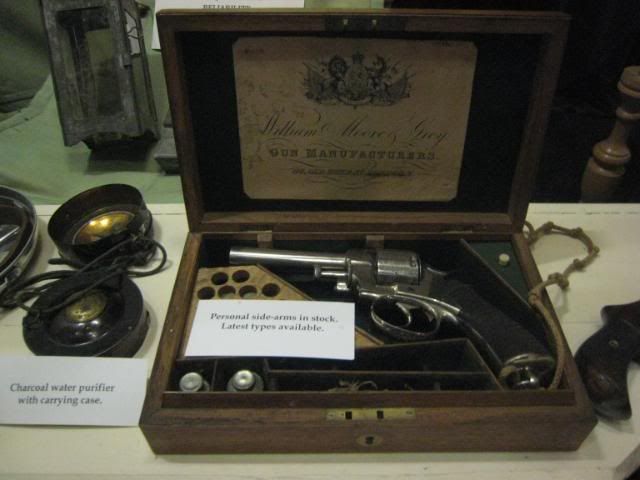 Two exhibits in the Yorkshire Museum. On the left is a status of Mars, dating from the early 4th century. On the right is the York Helmet, dating from around 750-775. There is an inscription on the crest in Latin which translates as "In the name of our Lord Jesus Christ, the Holy Spirit and God; and to all we say amen. Oshere". Oshere may have been the name of the helmet's owner. It's a beautiful piece of armour.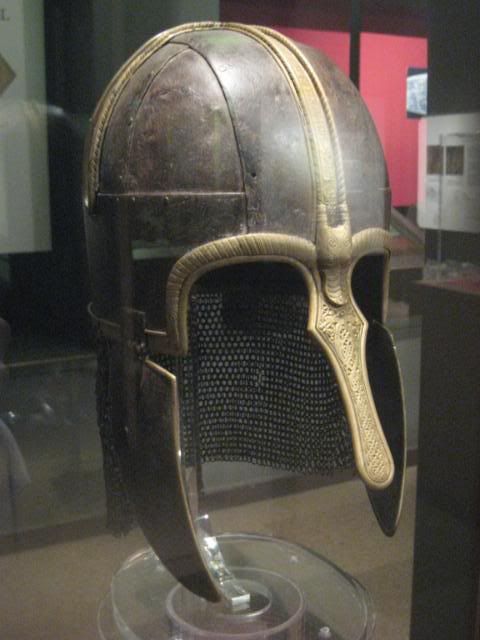 Finally, some of the medieval remains. On the left is part of the old Abbey of St Mary, which dates from 1055 but fell victim to Henry VIII's Dissolution of the Monasteries. On the right is the "Kohima memorial" to the 2nd Division, in the gardens outside York Minster. The 2nd Division is one of the British Army's oldest permanent formations. Officially formed in 1809 in the Peninsular, it saw action at Waterloo, the Crimea, the 1882 Anglo-Egyptian War, the Boer War and both world wars. The memorial commemorates the division's sacrifice in the Battle of Kohima in 1944, which halted the Japanese invasion of India.